Campus Location
Campus Location
Ras Al Khaimah
(pronounced 'rass-al-kai-muh') is one of the seven emirates that make up the United Arab Emirates (UAE). Surrounded by the Hajar Mountains, it is the UAE's northernmost emirate. Just 45 minutes from Dubai, Ras Al Khaimah is the fastest growing tourist destination in the UAE and is the perfect destination to study, work and accelerate your professional hospitality career.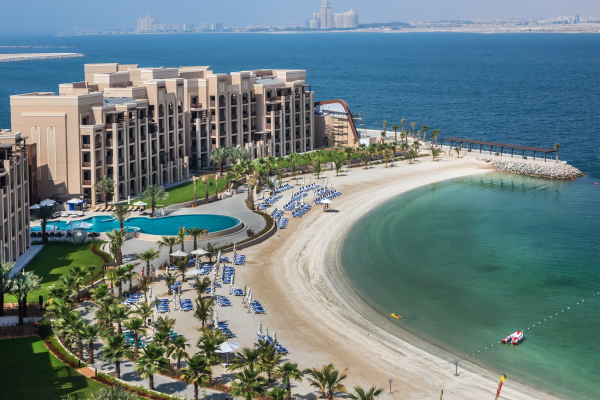 The campus has a number of Classrooms, an open Library + Community space, modern Labs for the various departments in a hotel – Housekeeping Lab, Food & Beverage Service Lab, state-of-the-art Food Production Lab, Pantry and separate Toilets for men and women. The Academic Zone area where the MCC RAK campus is situated has ample Parking Space, 24/7 Security, a large Auditorium, a Cafeteria where students can buy snacks and beverages and an open ground to play Badminton, Basketball etc.
VISA, Accommodation,Transport
VISA, Accommodation,Transport
Students who join MCC RAK can be provided with Student VISAs. The VISA expenditure will have to be paid in actuals as per the norms of the College & UAE Immigration Authority from time to time.
Accommodation can be provided for males and females separately. All meals can be arranged both for students choosing to avail of the college accommodation and for those who do not.
Transportation from the accommodation to the campus and back can also be provided.
All
Leadership Team
Food and Beverage Service
Food Production
Management Subjects
Rooms Division Operations